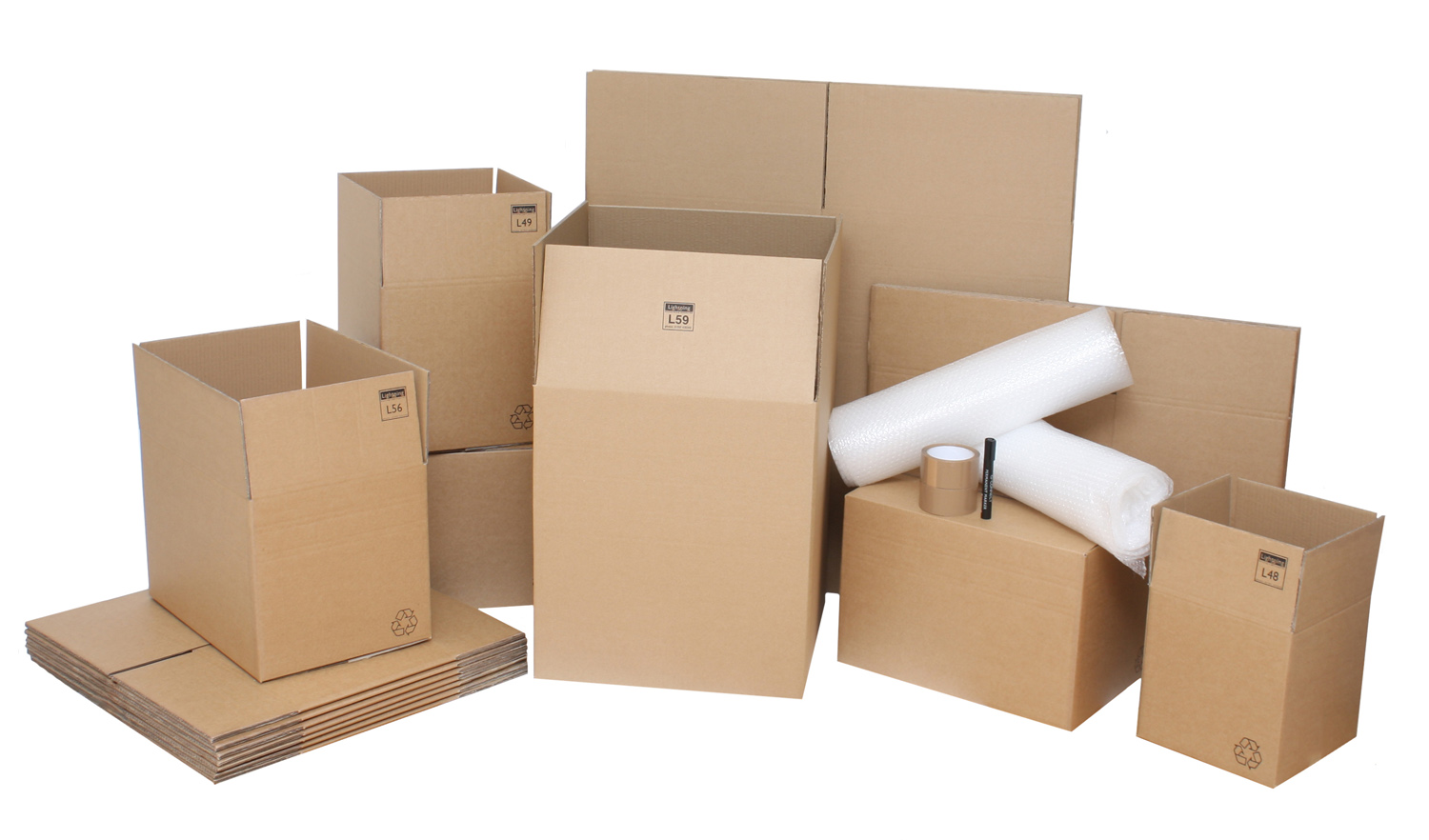 MOVING SUPPLIES
Ensuring you have the right supplies and boxes to complete your next home or business move is very important to the success of the move, and luckily we've got you covered. We offer a selection of moving boxes and packing supplies at our location.
Full Packing Services
Packing and unpacking may seem like the most obvious part about moving. After all, it's just putting things in boxes and then taking them out, right?
Not quite. Our professional movers have the training and techniques necessary to ensure that your belongings get where they're going safely and economically (properly packed boxes save money by eliminating damage and making loading efficient).
We can offer you help packing and unpacking at any level:
Need everything packed up safely and professionally? We'll get it all; even the lint in your drawers if you want.
Just nervous about that 80 inch plasma screen and art collection? We can take care of it by building custom crates for transport. And if you want, you can take care of the rest.
We are a Local Moving Company meant to serve
Family moving services is more than just a moving company. We not only focus on relocating you but make your next move a good experience.
Our outstanding customer service, attention to detail and the constant aspiration to improve made us one of the top local professional companies in Southern California. We do not move out of state; our specialty is residential and commercial local moves within the state of California. We provide full moving and packing services with outstanding care for your valuables and like always constantly striving to keep your moving costs down. New equipment such as hand trucks, 4 wheeler dollies, speed packs, wheeled carts and heavy duty moving blankets are constantly being purchased. We incorporate specialty runners for carpets, hardwood floors and hard boards for marble flooring on each job to ensure floors are kept pristine.
All our crews are assembled from our personal employees and not day labors. We have the most important and valuable thing in the moving industry. Many of our guys have been with us since the company first saw daylight. Our Movers are all properly trained in moving procedures to ensure safety and expedite the moving process! These are honest, hardworking men & women, and above all true professionals. We are out there to serve you! You will have a constant feeling that regardless of what's happening in your home, you will always have someone to address your concerns; whether it's the Forman on site or the office staff.
When the moving day arrives and it's all happening before your eyes, things can start to feel overwhelming. We understand your personal items are out of your house and on our trucks; you are leaving your home and neighborhood...
It can feel like everything is out of your control; but don't worry. With experienced movers and careful planning, you will relax and you may even enjoy the move!